Introducing the Sendtric Integration Program
The power of Sendtric countdown timers available as a seamless integration into your existing email marketing platform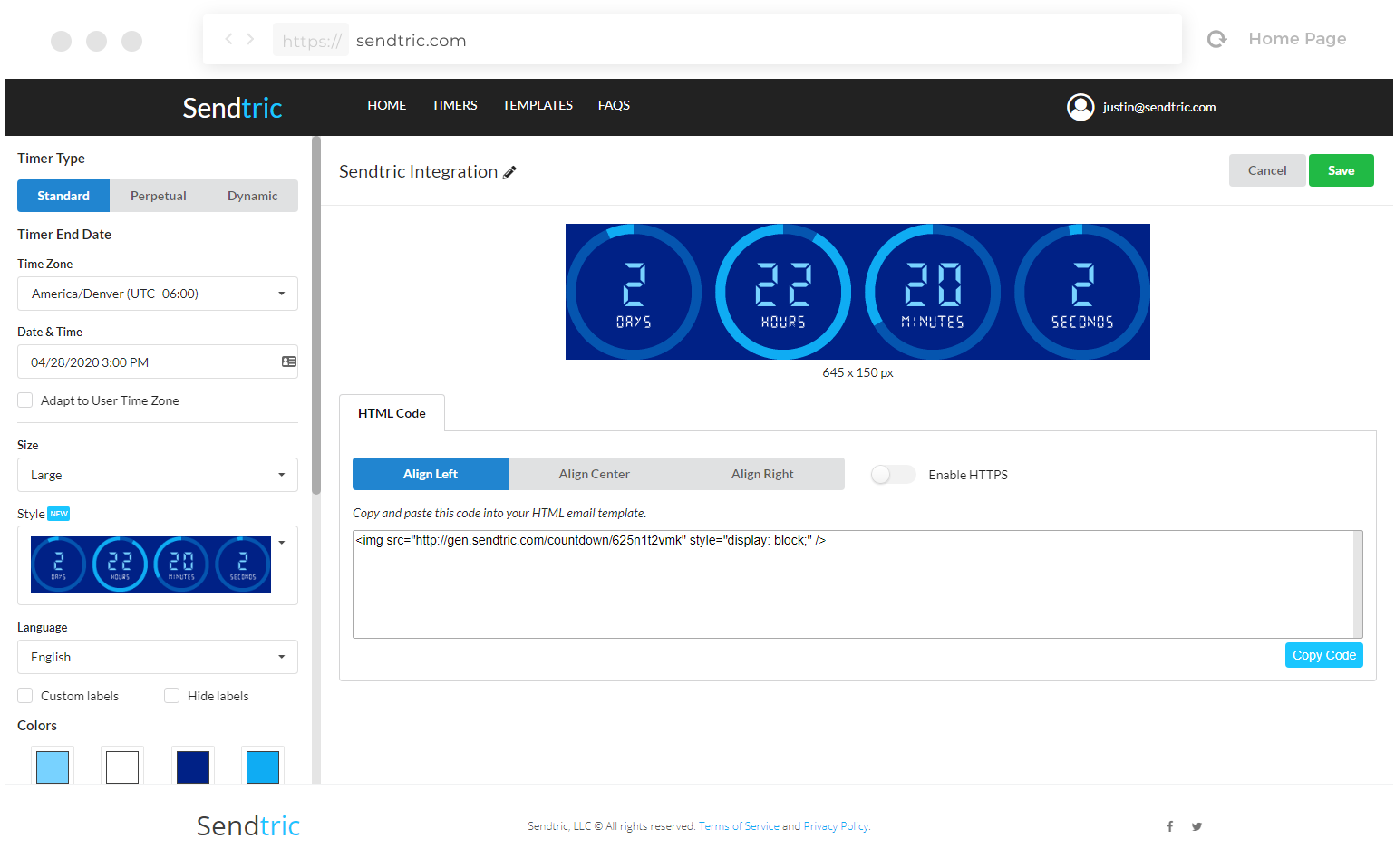 featureS
Plug and Play.
---
Choose from two of our simple integration techniques, or contact us for a custom integration. We make it easy for you to embed the power of countdown timers directly within your email editor or marketing platform. Our robust, scalable architecture is ready to help you enable your customers to enhance their email campaigns with our highly customizable countdown timers.

Customizable
Use our advanced timer customization options anywhere
Configurable
Control exactly how Sendtric timers integrate into your platform
White Label
Maintain your own branding by white labeling our integration
Performant
Lightning fast response times and optimized countdown timers
Savings
Save time, money, and development effort while providing instant value
Support
We are here to support any integration challenges you may have
Strategies
JS Library
Use our JavaScript SDK to embed our timer creation editor anywhere in your platform. No need to spend time designing and developing your own UI. Simply drop in our JavaScript library and go!
Sign up
Strategies
Open API
Use our Open API access program so that you can build your own UI experience within your codebase for an integration that is nearly invisible to your user. Our easy-to-use, documented endpoints will allow you to integrate with ultimate flexibility.
Sign Up